Useful Part Numbers
---
Robert Metcalfe posted
Inner axle oil seal - NAPA/Victor #47240
Bill Wincapaw posted
Brake shoes;NAPA B-89
Wheel cyls; NAPA 3595 (left) 3596 (right)
Wheel cyl kits NAPA #6
Remember wheel cyls are stepped ( 1,1/4 X 1 3/8 cups) larger bore faces rear of vehicle.
Brake and wheel bearings parts between m-37 & PW are the same (don't know about master cyl)
Heres some more NAPA #'s
Brake shoe return springs NAPA 80179
Water pump (m-37) W-580 H
Fuel hose (from valve to fuel pump, M-37) NAPA11089
Rear "axle" outer oil seal NAPA SS49857 (one with flange)
Inner "hub" oil seal NAPA 49426
Jim Duchanin posted
Subject: Re: wheel cylinders
Master rebuild kit is NAPA #1 and cost $9-10.
Mike Hynes Posted
Joe:
Here are a few numbers that were posted by Robert Metcalfe a year ago.
The wheel lug nuts are still available and they are correct, except that
they are CAD plated. I don't consider this a problem and they even match
the wheels silver lock rings? The wheel studs I'm not sure about and
Robert Metcalfe note was that they were older NAPA part numbers.
NAPA lug nuts:
641-2006
641-2007
NAPA wheel studs:
641-1047
641-1048
Also when anyone doing a windshield wiper conversion from vacuum to
electric they major problem is finding a motor control switch. Being that
my 1957 PW already had electric wipers I had something to compare when
doing the conversion for my 1952 PW. The NAPA switch is VERY close to
original:
NAPA "ELCHIN" pp-6021.
The knob from the vacuum could be used but from this standpoint getting the
motors from Vintage PWs and then here is a switch that will work.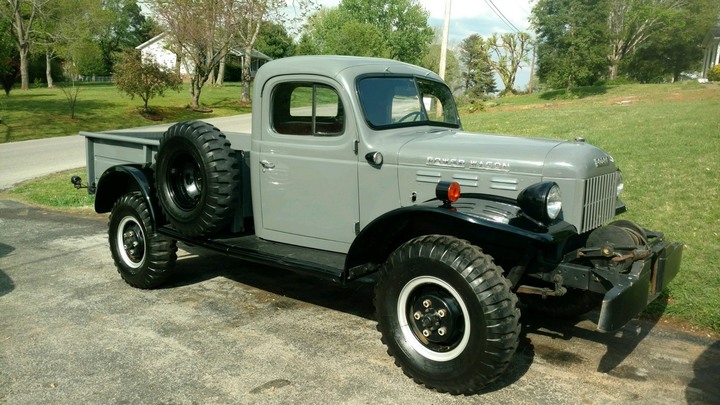 ---