Splitting a Nut - by Kevin Foust
---
This is what I use. the 90 degree head gives you more control. I've found the "burr" type bit works better than a flute type. Less metal splinters too. You want a hard 90 on the end of it.
I then start in the middle of a flat and push it in. Once close, keep watching and you'll see the highs of the thread starting to peak through.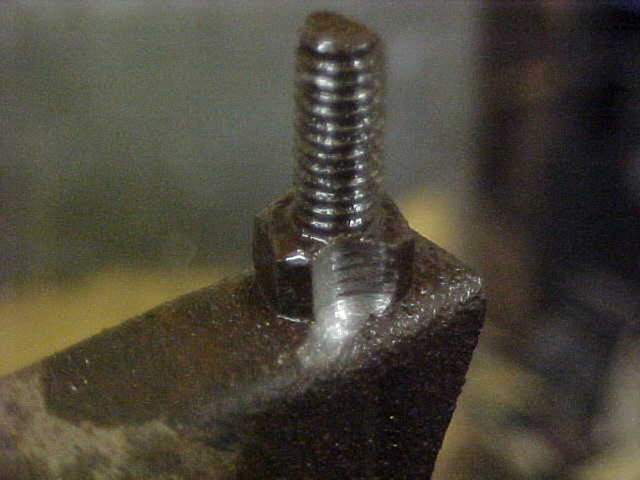 You can bust it off with a chisel like this...
Or use a wrench to break it loose as it will release.
You may not be worried about the male side (bolt or stud) but you can see how this will save having to replace that if it would twist off. Just chase the threads if you are in a stud situation and you are good to go. This way has saved my a lot of grief over the years and the 90 degree head will let you get into some tight areas.

---